Studying in Dublin, Ireland
ABOUT DUBLIN & IRELAND: Ireland boasts one of the highest standards of living in Europe, and Dublin consistently ranks as one of the most popular study abroad destinations in the world. While in Dublin, Baylor Global Scholars will have expert guides and resources to navigate the safe, mid-sized city and immerse themselves into an authentic Irish way of life.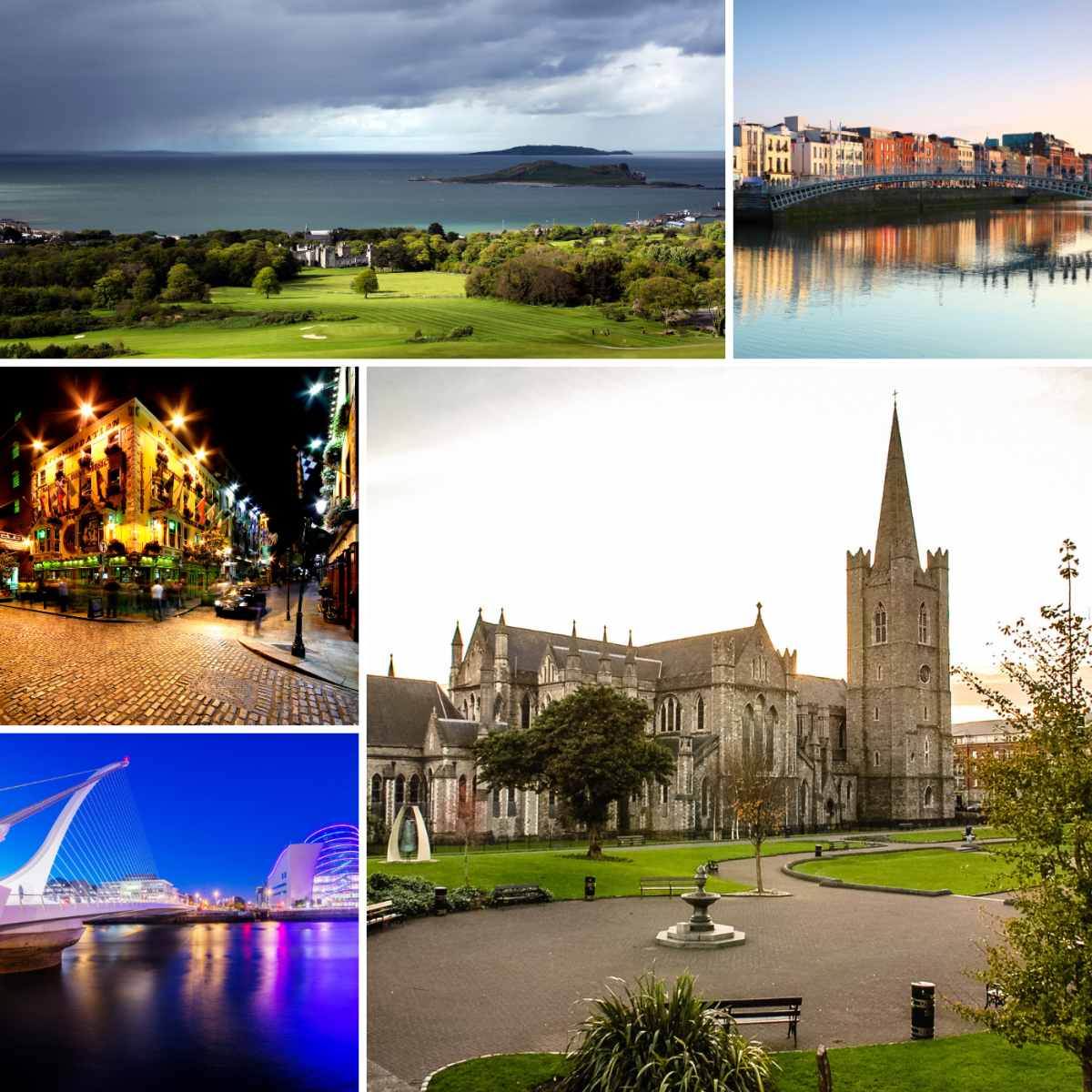 GETTING AROUND TOWN: Global Scholars students are able to walk almost anywhere in the city and will pass by historic cathedrals, parks, and restaurants on their way to and from classes at Dublin Business School (DBS) each day. If needed, students can purchase a Student Leap Card that allows them to use any form of public transport in Dublin at a discounted rate. 
SAFETY IN DUBLIN: Dublin is statistically speaking a very safe city. Global Finance magazine ranks Ireland the 14th safest country in the world. To put that in context, the U.S. is ranked 65th. According to the World Population Review, Dublin is the 10th safest, while the U.S. ranks 128th in this index. Violent crime rates are lower in Dublin than in most U.S. cities. However, Dublin is still a major European capital city, and FIE staff work closely with students to make sure they are aware of and prepared for the realities of living and commuting in a large metropolitan city.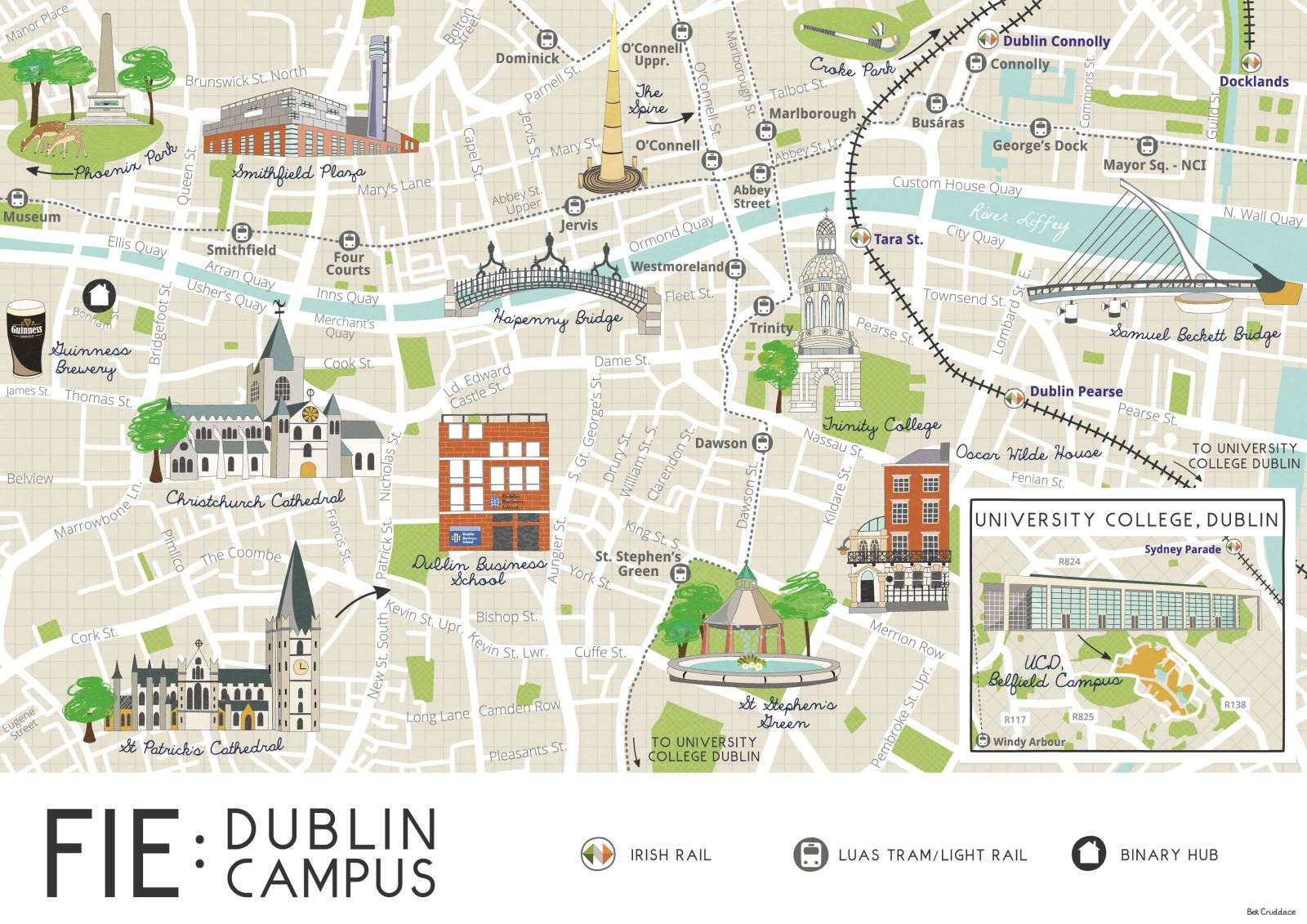 WHERE YOU'LL TAKE CLASSES: Dublin Business School is Ireland's leading independent third-level higher education institution. Having established an excellent reputation for teaching quality and standards, DBS offers flexible and innovative learning opportunities that reflect and match the needs of Baylor students. In the past two years, DBS won Irish Education Awards for Overall Education Excellence, Best Student Experience, and Best Library team. They were also named Ireland's Best College of Business and Business School of the Year for three consecutive years. Don't let "Business" in the name fool you — this campus and courses are open to all majors. 
WHO WILL SUPPORT YOU: Baylor's partner in Dublin, FIE: Foundation for International Education and DBS have worked in partnership to deliver programs in Dublin for over 10 years. With DBS providing excellent academic opportunities and FIE delivering top-notch pastoral care and cultural immersion opportunities, Global Scholars students are in excellent hands while in Dublin. Your Baylor Faculty Director and graduate assistant will be on-site the entire semester. Additionally, FIE's professional staff will be available 24/7. The graduate assistant and FIE's Student Life Assistants will also live in your residential hall.  
Still, have questions? Email Global_Scholars@baylor.edu